December 12th 2014 – RUT Trapdoor – Opening Trade:
With a healthy spike in volatility today, it is a nice opportunity to start our January positions. Opening a Trapdoor in RUT as follows: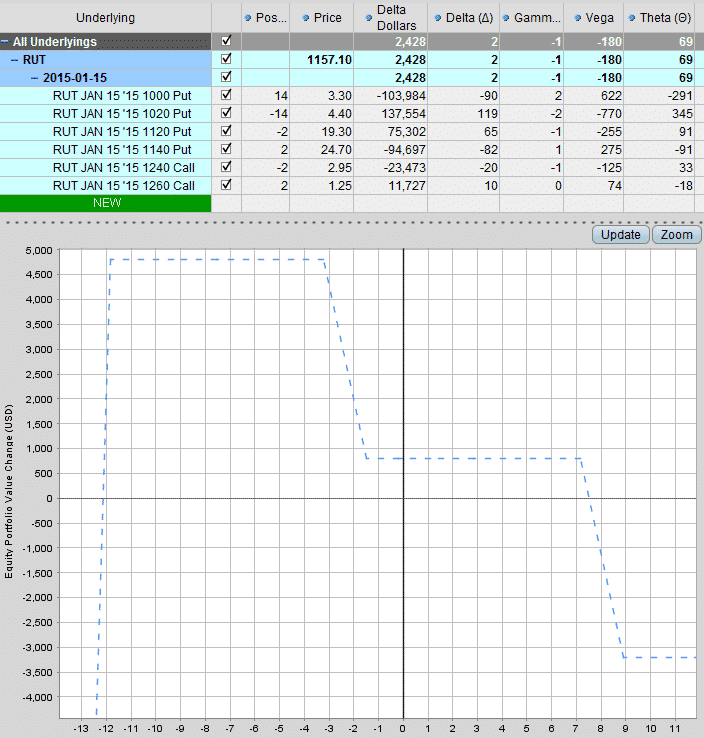 December 19th 2014 – RUT Trapdoor – Adjustment:
After a 5% rally in 2 days, our position is skewed and needs to be adjusted. I'm rolling the calls up 20 points to 1260-1280 and increasing contract size to 4. On the put side, I'm rolling up to 1070-1050 and keeping size the same.
This adjustment gets us back to perfectly delta neutral. Our profit zone on the downside is smaller, but the market is looking strong in any case and seasonality is favorable for further rallies.
The adjustment brings in an extra credit of $450.

BEFORE ADJUSTMENT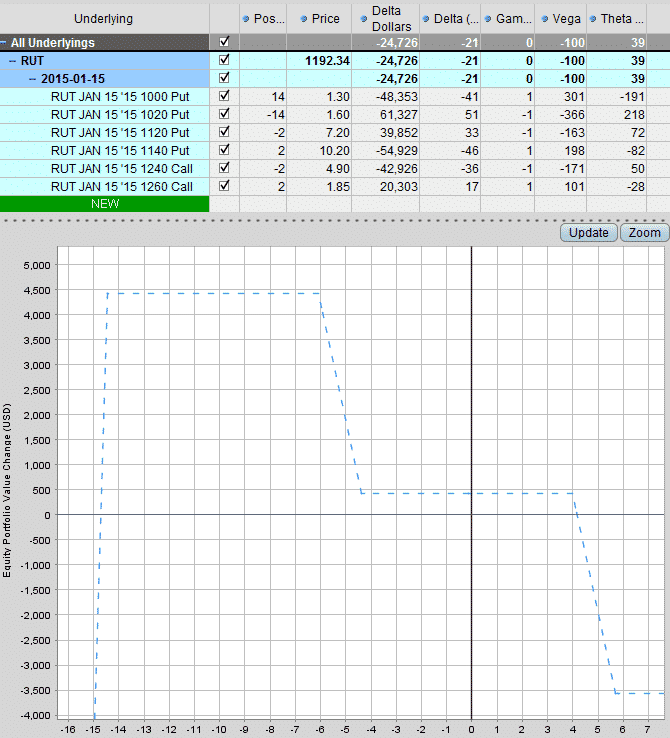 AFTER ADJUSTMENT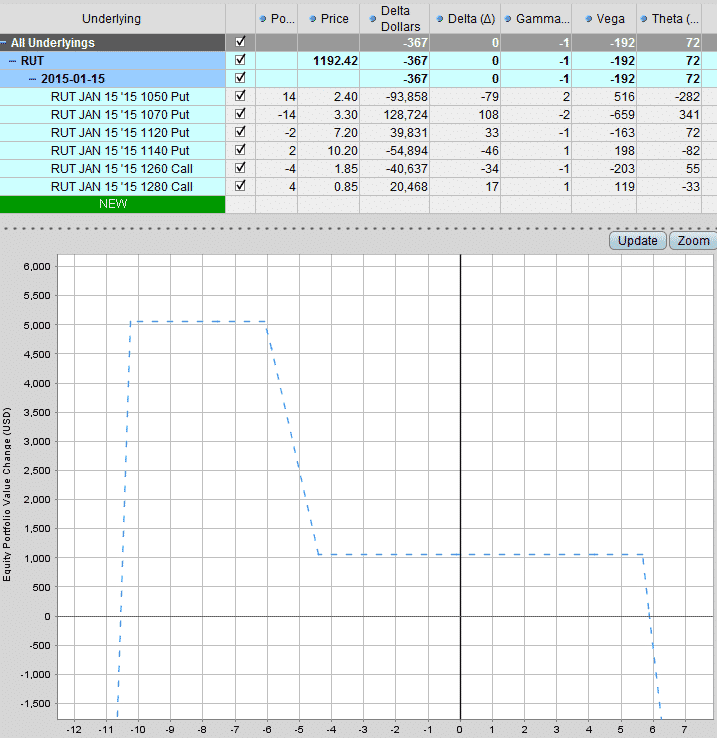 December 19th 2014 – RUT Trapdoor – Weekend Update:
The January Trapdoor is looking ok so far and has withstood the massive up move very well. We're basically flat in terms of P&L and more or less delta neutral.
The adjustment we made on Friday gives us an extra $450 in income potential.
Our short calls are 5% away and short puts are 10% away. The calls are a little closer than I would prefer, but all in all we are looking good heading into the short week.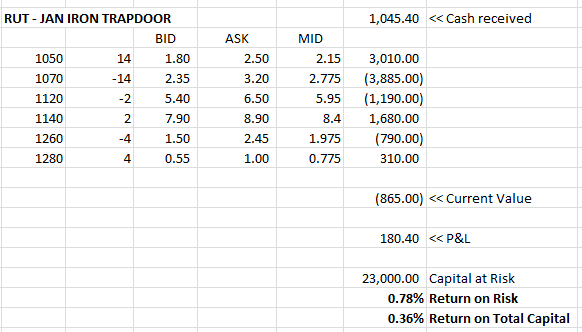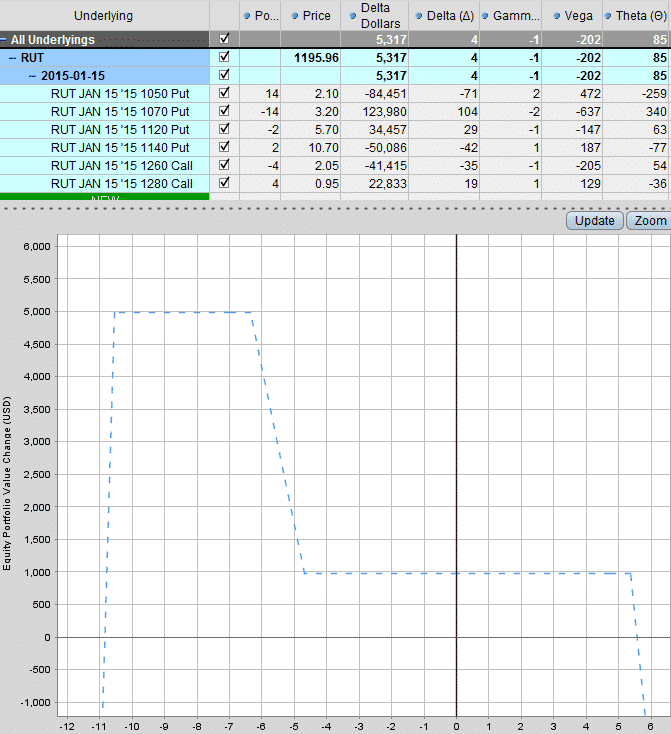 December 23rd 2014 – RUT Trapdoor – Closing Trade:
Also closing the Trapdoor with a nice gain. Option markets are open for another 20 minutes.

TOTAL P&L: $436